Become A Dealer
Why Become an Independent Dealer for American Steel Structures?
American Steel Structures, Inc. offers a wide variety of installed steel structures & installed metal building packages to include metal carports, metal garages, RV covers, boat covers, metal barns, permanent metal sheds / workshops, storage buildings, pavilions, loafing sheds, agricultural barns & commercial steel structures, as well as residential steel barndominium / cabin shells, through an independent network of Design and Sales Consultant Representatives.
Our structures are designed to fit most any need your customer might have for outdoor buildings, covers and storage solutions. We have 30+ builder/installer partners nationwide that manufacture and install exceptional Pre-Engineered Steel Buildings & Structures from high-quality galvanized tubular steel frame components, in spans up to 60′ wide, up to 20' tall, and as long as you need in 5' increments. Our industry is enormous with billions in sales annually across the nation.
American Steel Structures is building a nationwide network of independent, commissioned-based design and sales associates who can not only "work from home" but operate at their own pace & hours under a "work flex" model. We have many part-time associates earning a few extra dollars per month, to full-time professional sales associates earning 5 figure monthly incomes, as well as team builders selling dozens of steel buildings and structures each month by not only selling themselves, but thru hiring, training & managing their own team of design and sales associates! Our flex work system allows you to work the hours you want, from wherever you want. Work evenings on your laptop in your RV by the lake, or set up a professional office working traditional hours, or flex-work from home in the evenings and weekends. YOU CHOOSE! We'll support you with the system & tools you need to achieve your own personalized level of success!
We often get asked WHY any experienced steel buildings and structures sales professional would sign on with American Steel Structures rather than perhaps going "direct" with one of the hundreds of carport / building manufacturers out there. We decided to list here just 10 of the benefits and advantages that we offer over that business model, and present the "value" that we offer to our network of independent sales representatives and dealer partners at American Steel Structures that you'll find no where else.
10 Reasons to Become a Dealer for American Steel Structures
1) Independent Network
Through our own experiences we've learned the hard way why its never a good idea to be "captive" to any one builder/installer in the Carport industry. We too started captive to ONE vendor, but never again. Not unlike your local "State Farm" insurance agent who is "captive" to State Farm, when you are restricted in your public offerings to ONLY one company your options can become quite limited, even with the best of Companies. If you're shopping for insurance, your State Farm agent has ONE offer with ONE set of terms, and ONE price. Conversely, the local "independent" agent, can shop your insurance policy among, 5, 10, perhaps 20 or more insurance companies to find not only the lowest competitive price, but better terms perfect for your individual needs! At American Steel Structures, we ARE the "independent agency" of the Carport industry. We represent more than 30 different carport/building manufacturers across the country (adding more every month), giving YOU the sales representative, the best opportunity to find not only the BEST prices on any given day, but different or unique options only available from different vendors, and sometimes most importantly, better lead times and/or better customer (and dealer) support!
We've experienced situations whereby one manufacturer did a fabulous job for our customers and treated us right too, only to change "policy" or raise "prices" & fees, or even lower commission rates...or worse, got MONTHS behind on installations. During those times we could not in good conscience stick around sending future business into a dumpster fire! We took our clients business elsewhere, where they could get the best value for their money! Manufacturer/Installers change prices frequently in this business. One week one vendor has the best price and great lead times too, the next week they raise their prices and get backed up on lead times, while their competitors simultaneously lowers prices and announces faster lead times. American Steel Structures large network of vendors gives YOU the opportunity to ALWAYS shop for the best deal for your client, most often with 3-4 or more choices depending on the customers location.
Corporately, we stay on top of these changes and let you know as things change and where to look for the best deals for your customers, and for you. We're also continuing to add new vendors frequently, adding new locations and opportunities for you to expand your selling coverage. We can build today in more than 45 states across American, and realistically, "kit" coverage is available in all 48 lower states when needed! Several fantastic vendors have just recently been added to our network with higher-than-normal negotiated commission rates too (because of our volume) for the states of Arizona, Washington, and California, as well as New England for example!
2. ACCESS
We have most of the BIG factory partners in our network roster already when the big boys are what you need. We currently have standing dealer agreements with most of the majors and more than a couple dozen smaller or regional fabricator/installer shops, with over 50 factory locations across the country. These relationships keep us on top of all current trends and offers, industry pricing trends, competitive advantages, and best practices that in turn help YOU become a trusted expert and top producing consultant for your customers. It also allows us a service are realistically emcompassing over 45 states across the USA.
3. TECHNOLOGY
We stay on top of the latest technology that allows you to produce and price building proposals / quotes at the fastest speed possible and in the most professional manner. Many of us learned this business originally utilizing paper price flyers and manual drawings. Figuring the price on a simple carport wasn't so difficult, but larger more complex structures often got complicated and generally required assistance from the home office of the factory, IF you could ever get them on the phone or to return an email. American Steel Structures embraces the latest in technology and offers complete access to, AND training for, each configurator system to our Representatives! We have our own private label branded version of the Idearoom Carport Configurator, preprogrammed with price and configuration data sets from more than a dozen vendors! Whether your need is a 4"x4" galvanized post frame structure in Texas, a basic tubular carport in Michigan, or a complex commercial building structure in Georgia, our Idearoom configurator builders allows you to toggle between vendors and build just what the customer requests, fully priced, accurate, and in full 3D.

(Click the Image to Explore Idearoom)
In addition, to Idearoom, we also operate a fully licensed Sensei Carport Configurator AND its co-bundled CRM (customer relationship management) system, allowing for permanent detailed record keeping of your prospects, clients, proposals, orders and more! Not only does it offer best of breed CRM functions but creates orders in the specific manufacturers format and sends it to the customer for e-signature with the touch of a button. One more touch of a button to electronically invoice the customer for their deposit. This turnkey system allows our representatives to process and manage LARGE volumes of leads, proposals, customers and orders!

(Click the Image to Explore Sensei Configurator)
Lastly, for those vendor partners that have their own version of configurator software, we make direct access available to those too. Safeguard Metal Buildings and their parent Steel Buildings & Structures for example, have their own configurator systems now. We give you access to it as well! For just $100/month pass-through fee (waived for the first 90 days), you'll have access to the finest CRM and Configurator Software on the market, direct linked (for styles and prices) to our dozens of Manufacturers around the country.
4. HIGHER GROSS COMMISSIONS
Our volume allows us to negotiate BETTER and higher deposit / commission rates than most individual dealers can get. We all understand the Walmart phenomenon. Buy in high volume, get the best price. Although we aren't "yet" large enough to command higher commission from some of the largest players, we already have in place at least 3 mfg commission agreements allowing up to 18-20% deposits/commissions for larger structures! We have several more at 16% or even 18% (even from majors), against an industry average commission payout between 10% and 15%. As our aggregate volume grows, as will our ability to continue negotiating even better commission rates for us all!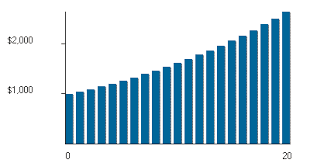 5. TRAINING
Some large companies like our own partners Coast to Coast, Eagle, ASC and Carolina Carports spent years and huge sums of money setting up thousands of carport dealers across American. Unfortunately, they seemed to have missed the mark in not providing much upfront or ANY ongoing TRAINING, hoping instead for a few orders here and there to trickle in. The whole idea was built around the concept of a "side hustle" for business in other fields, like a hardware store, used car lot, or nursery business selling a few carports a year on the side. We take a different approach.
We offer the training necessary for YOU to generate an above-average, FULL-TIME income, and a potentially very lucrative income at that. This only occurs with excellent training upfront, ongoing training, AND all-day, every-day support! We assist you as needed every step of the way. We have reps earning in excess of $10,000/month take-home and we want ALL our reps doing that and then some. We want you to be as successful as you can be as our financial interest are aligned! The better you do, the better we do! To date, we've put together about 20+ training videos to get you started, and are in process of developing several dozen more over the course of the next year. And we are always available IMMEDIATELY by phone, text, messenger or email if you need assistance today! We stay accessible by email and phone, and we aren't opposed to taking a cell phone or text even into the evening or weekends to help you close the deal or get pointed in the right direction! We only earn when YOU earn!
6. RELATIONSHIP
We're a family-owned business just like you, and we'll treat you like family. Just closed a deal and need that commission advanced quickly to pay a bill, we gotcha covered. Need some time off for a family emergency or health issue? We understand and are happy to support you anyway you can. Want to spend some time in HQ and watch it all in action? You're most certainly invited, and we will likely buy you dinner while you're here, or even accompany you for a quick trip to Galveston Beach! Over your head on a complicated build or a difficult client? We're there to help you across the finish line. Your success is our success, and we grow together!
7. ADDED REVENUE
FREE of charge, we'll teach you how to earn even more in your business with "add-on" businesses! We've developed several "local only" oriented business models that we'll share with you to help you increase your earnings even more. Locally, we sell hundreds of concrete pads concurrent with the buildings and covers that we sell locally. Do we actually lay rebar and pour concrete? NO!! But we have recruited a professional team that does, and we make tens of thousands of dollars "extra" annually from shared commissions from them, as well as increasing our closing ratio by as much as 80% by offering Concrete Pad services as a turn-key package through our partners! We'll show you how to do the same in YOUR local market.
We earn additional revenues offering several other complimentary services like Spray Foam insulation, construction materials, pad prep services, even septic system sales in some locations! We'll show you how to "partner up" and market those services for commission too in your local market, adding even more to your bottom line.
We are one of the larger PORTABLE BUILDING & SHED dealers in the Houston market through our subsidiary DBA "Tex Shed" (www.TexShed.com). We know a thing or two about selling PORTABLE BUILDING structures as well and have many great connections in the industry. Although we are unable to manage local shed sales as a nationwide business, we're more than happy to assist in setting you up with local area shed consignment sales opportunities too if you'd like to create a physical lot location selling both portable buildings as well as permanent steel structures! We even have "virtual" shed dealership opportunities in some locations that we could introduce you too, where just like with our steel structures, you "design and sell" using Idearoom "shed" building software for custom orders that get delivered right to your customer upon build completion. Not lot required. No inventory needed. Just a great web presence & good marketing.
Earn much more money with American Steel Structures utilizing the skills & techniques we'll pass on to you for FREE! No override, no fees. Just free education & advice to help you earn a more abundant living! We truly want to help you to become immensely successful!
8. MARKETING
Honestly if I had to pick ONE reason only to partner with American Steel Structures, THIS is it. Our founder Darrel Uselton has become one of the nations most skilled internet marketers over the past 20 years. As an early pioneer utilizing Google Adwords, Mr. Uselton successfully managed a $9 million annual ad budget with Google as early as the year 2006. You just don't spend that kind of money without positive results on the back end! As you read this, or on any given day, the Company's email and social media inboxes are brimming full of FRESH leads of customers requesting a proposal for their perfect steel building or structure! Utilizing several networks for advertising, we almost never run out of "someone to talk to" about a carport, RV cover, garage, barn, barndominium or other steel structure.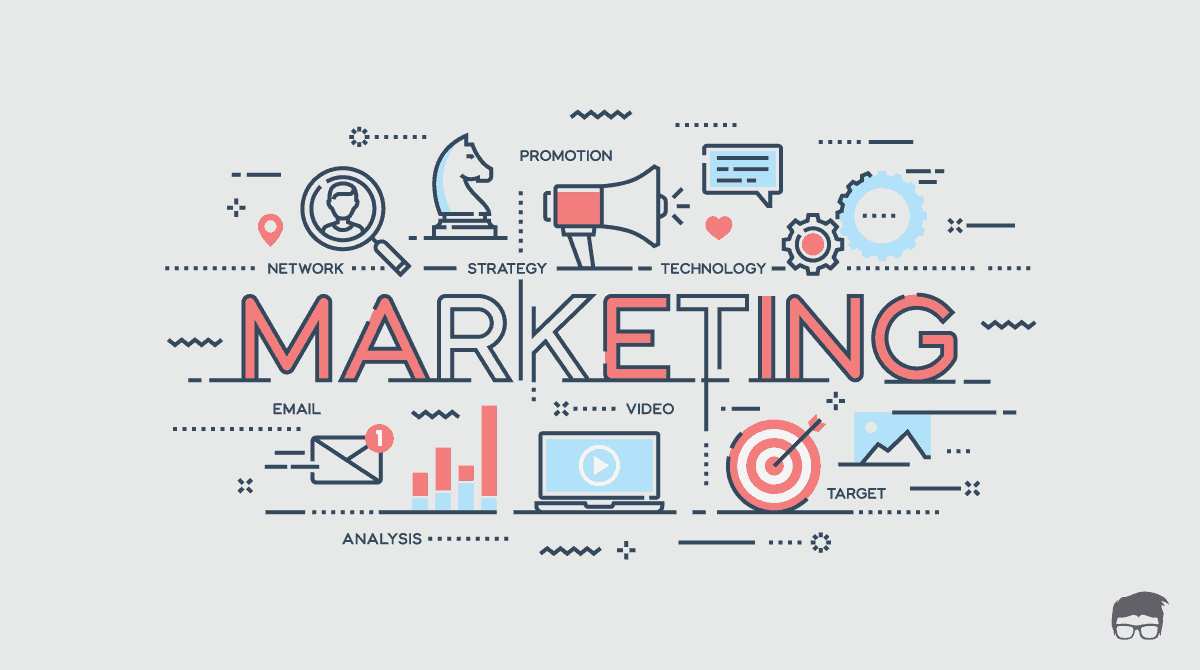 You might not see it on your street, but the public demand for our steel structure products is TRULY off the charts! There are literally MILLIONS of people across America looking to cover that new toy or car, or house those new animals, to start their own business, or house themselves in a more cost-effective way. Demographics are shifting and the population here is rising rapidly. Costs are too. Millions are moving from the cities to more rural areas and they're looking to build barns, houses, garages, boat covers, RV covers and more! High inflation forces everyone to seek out more economical ways to build things. We blow the doors off traditional red-iron or wood-frame construction, offering the absolute best value for the dollar! And baby…business is BOOMING! We need YOU and many more like you to join us to help meet the demand!
More importantly we know how to get these folks ready to talk to you. Our website at www.AmericanSteelStructures.com is designed and regularly enhanced to do one thing, SELL your customer BEFORE they ever contact you. We have 100's of PRICED examples in the "inventory" section and 1000's of stock images in our Galleries, giving your customers the ability to "shop online" while in their underwear (or whatever) in the comfort of their home! When they reach out to YOU, they likely already know what they want, what it looks like, and its approximate cost. All you need to do is to finalize the details, write up the ticket, and process the order! The website will do much of the "selling" for you! We absolutely know how to generate the leads. As importantly, we'll teach you how to do it for yourself. You'll be as busy or not as you want to be!
More times than you'd expect, customers click the link on our homepage for the DIY (do-it-yourself) Idearoom designer/builder. They use our Idearoom configurator/builder to build out their own design and submit it for quote. All you need to do is login to activate the prices, then send it back to the customer with YOUR contact information! Follow up, help with modifications or changes and finalize the order. Our configurator link can even be posted to your own ads or pages to attract more Do-It-Yourselfer designs & inquiries!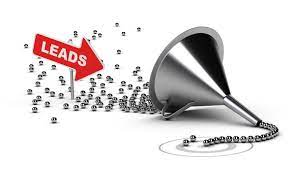 We'll also help you set up your own private Facebook Business Page to generate your own leads and teach you how to use Facebook Marketplace & Craigslist to keep yourself super busy talking to customers, designing their structures, and placing orders! You'll receive your own webpage on our corporate site, and generally we'll register your address for Google Maps listing to greatly enhance your local presence in you hometown area! We can help you with sales flyers or even our 15' Banners to hang in high traffic areas! We have $100 off customer coupons for your friends and customers to pass around, earning them a 3% referral commission with our referral program! With American Steel Structures, you'll never be "bored" waiting on a customer to drive on to a physical lot… We send corporate generated leads to every one of our reps, but more importantly, we teach you how to generate your own. Feed a man/woman for a day or teach him/her to fish! With American Steel Structures, we'll teach you to "fish" for customers and you can stay as busy as you want to be and make as much money as you're willing to work for! But lead generation will never be a problem!
9. FINANCING
We've spent several years putting together the right financing sources to help you sell FAR more buildings and structures than you might otherwise close from the CASH market. Although unfortunately we haven't found any financing companies that actually PAY us for sending them business, we have sold MILLIONS in additional structurers by making it simple and easy for our customers to obtain outside funding for their project!
We have a strong relationship with RTO National for no-credit-check, rent-to-own financing on any metal structure up to $20,000. Its available in most states, and the online app is accessible right from the finance tab on our website! Processing is all electronic and the entire process is so easy.
We offer direct financing from the Hearth Network also from our finance tab, with a 3 minute online "soft" application, where up to 20 banks compete to lend money to your customer, to in-turn, buy a building or structure from you!
Additionally, there's HFS Financial in the menu, also with a quick and easy online App right from our website! HFS has funded hundreds of our clients allowing them to acquire buildings or larger structures than they otherwise might have intended. They'll fund concrete pads, dirt prep, even swimming pool construction (no, we don't offer that, yet – lol). We're so grateful to have HFS in our basket of financial services. They help us sell a LOT more buildings! Even better, we don't need to play banker and get buried in paperwork. Just send the client a link to the page (or just refer them to it), and let them begin the online app right there in just minutes.
(Click the Images Above to Explore Our Financing Partners)
Strong financing opportunities definitely enhance your ability to sell MORE, as well as larger commercial style buildings, earning huge paychecks for YOU!
10. OVERRIDES
Another feature that makes American Steel Structures absolutely unique in this industry was borrowed from a different industry. Our founder Darrel Uselton spent his first 20 year career in Investment Banking & Brokerage working initially for Edward Jones Investments, and later founding or buying a series of larger stock brokerages firms including National Capital, First American Equities, Travis Morgan Securities and American Investment Services. As it has been for over 100 years, the brokerage business is structured with "branch offices" all operating under the umbrella of a large nationally recognized firm. Merrill Lynch (now a division of Bank of America) was based in New York and set up "branch" offices in major cities all across American and internationally, to service their customers with a local presence. Each office employed a "branch manager", who's function was to not only produce, but to hire, train and manage a "team" of other sales professionals under their leadership.
At American Steel Structures, we highly encouraged you (once you've sufficiently learned the business yourself) to hire, train, and manage a team of your own, where you have the potential to earn override commissions on the business of those independent team members or employees in YOUR office or under your umbrella! Our commission grid system scales up based on your volume, but not just YOUR personal volume. It escalates on your "branch" (or team) volume. Any and all earnings generated by your team push YOUR volume up allowing you to earn even higher payouts, potentially MUCH higher earnings by replicating your skills & support to others. If you feel you're a good teacher and/or coach, THIS is the opportunity for you!
We currently have three representatives with us now that have already hired additional team members to help keep up with the volume of leads they generate. One of those NEW team members closed her first deal on a $30,000+ building deal in Illinois her first week, earning a gross commission deposit of just under $5000. Once you're up and running yourself with American Steel Structures, we HIGHLY encourage you to replicate your skills by hiring, training and managing additional team members in your "branch"! You decide on your commission split with them. Perhaps you even pay them by the hour with a small bonus on sales like many of our competitors do! Its your choice how you manage & pay your team. We'll provide all the tools and support you need to be not only a successful building design & sales consultant, but team recruiter/manager as well.
In closing, we'll state that American Steel Structures is and will be your BEST resource in the industry through both expertise and support for you and your new business opportunity. We can't promise riches, but riches are definitely available to those willing to put in the work. Success in any field takes commitment, work-ethic, and self-motivation. If you can provide that, we have the detailed knowledge and experience to help you navigate the complex problems that do occasionally arise in this business of marketing, designing, selling, and installing steel buildings and structures across 44 states within as many different environments.
When it comes to requirements like wind load certifications, snow load requirements, navigating difficult permitting, proper concrete slab installations or land prep, anchoring, site specific engineering and much more, we have much experience. Just like Farmers Insurance: We know a thing or two because we've seen a thing or two! More importantly, we have the rolodex of those who DO know even when we don't. We have close personal relationships with some of the most experienced builders in the industry, all across the nation. Several of them with as much as 30-35 years of experience. If we don't know, we usually know who does, and will find out! We endeavor to provide whatever assistance you need to close the deal and create another satisfied customer. Sorry, but you won't get this from most carport companies directly. You'll frankly be lucky if they answer your phone call at all. And you won't get this support or level of experience hanging out your own shingle as a lot dealer for some carport company in your area.
Yes, we get it. You're not going to keep 100% of the commissions with us like you might by going direct with that one specific carport vendor as a lot dealer. Our commission structures starts at 50% payout and goes up (to as high as 75%) on gross sales volumes generated by you and/or your team. But we're confident in the end, with our "system" and the independence provided by our network of over 30 factory partners nationwide, our financing resources, our national coverage, our technology, our marketing expertise, and the team building opportunities that we provide, you will in fact earn MUCH more in your pocket at the end of the day with the power & support of American Steel Structures behind you!
Please consider joining our family and see for yourself the windows of opportunity that open for you as team member representative of American Steel Structures! Call today to get started! Phone (979) 387-3662.